Migration Collective organises public events and inclusive projects aiming to challenge the current narrow rhetoric on migration and bring together members of different communities.
In August 2019 we will host in London our first Migration & Diaspora Literature Festival. Over the course of three days and six events, we will explore how migration and diaspora are analysed and portrayed within developing literary genres, including fiction, spoken word, graphic novels, poetry and more.
The festival will include as many participatory events as possible, to facilitate conversations on themes such as the relation between race and migration in literature, or how is it possible to write about the experiences of 'others'.
Over the past few years a growing number of writers have focused on the experience of migrants and members of diasporas. Starting from July 2018 we have been hosting regular book club gatherings to explore the work of authors such as Kamila Shamsie, Guy Gunaratne, Sam Selvon, Moshin Hamid and many more.
If you want to join the book club, have suggestions or just want to meet new people who share a passion for literature and migration click here and join our next gathering.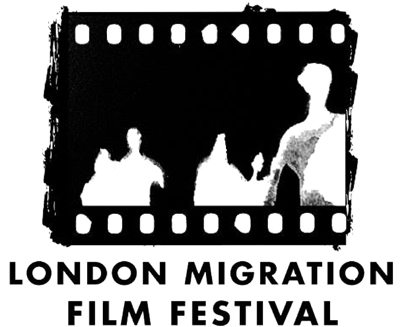 London Migration Film Festival
We are currently open for film submissions!
Migration is a topic often relegated into the corners of the film industry, with films focussing solely on negative experiences of displacement. The aim of the London Migration Film Festival is to portray the diversity, nuance and subjective experience of migration - in order to restore the dignity and humanity inherent within it.
The fourth annual London Migration Film Festival took place from 28 November-4 December 2019.
If you want to know more please get in touch at themigrationcollective@gmail.com
Stories Untold is a short-film series that spoke to 6 London based migrants from different social, political and economic backgrounds, who told us their story with their own words. We are aiming to share these stories far and wide, screening them in schools, businesses and both national and international festivals.
To know more about them, or to plan a screening of the film, click here or get in touch at themigrationcollective@gmail.com.
Let's pop some bubbles.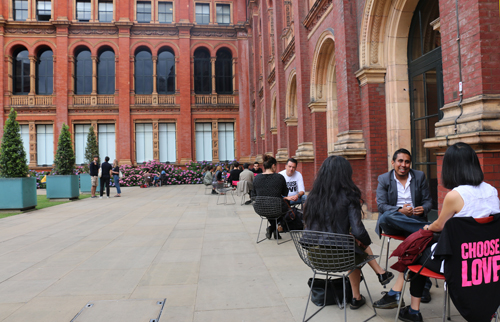 The Living Library is exactly what it says it is - a library made up of lives. Through it, you will be given the opportunity to 'read' chapters of someone's experience, as the books in this case are actually people. They are there to tell you their story of migration, of their journey, of their hopes and experiences, of the motivations behind their mobility, of their lives here today. This will give you a chance to engage in a real dialogue with migrants and refugees of different backgrounds and walks of life.
We held the first Living Library during Refugee Week 2017, and it was a complete success. If you would like to host the Library, please get in touch with us at themigrationcollective@gmail.com